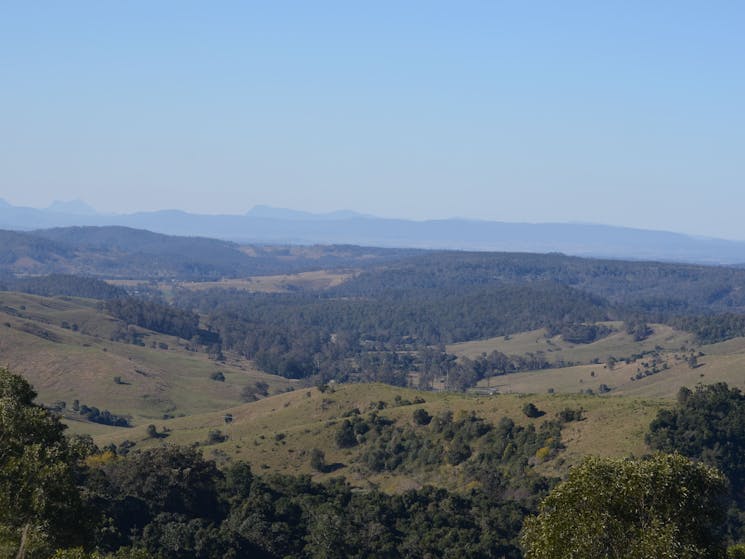 Situated on the peak of the Richmond Range is the spectacular Mallanganee Lookout. Located approximately 40 minutes west of Casino, just off the Bruxner Highway.
Cast your eyes across the canopy of the wondrous Mallanganee Nature Reserve and Cambridge Plateau. On a clear day you can see Mount Warning and across the coastal region to the east. To the west you can see the Great Dividing Range along the horizon, overlooking the village of Mallanganee.
Discover the pure beauty of this Heritage area and enjoy the diversity of flora and fauna the Mallanganee Range has to offer.
Also, at the entrance of the Lookout is "Little Cambridge", a lovely little hidden gem of a great country restaurant. Well worth a visit to sit and enjoy the magnificent views from their verandah. Given the COVID-19 pandemic, call ahead to verify hours, and remember to practice social distancing. Contact them on 02 66645143